Pirates of Port Adelaide Festival Kayak & SUP Hire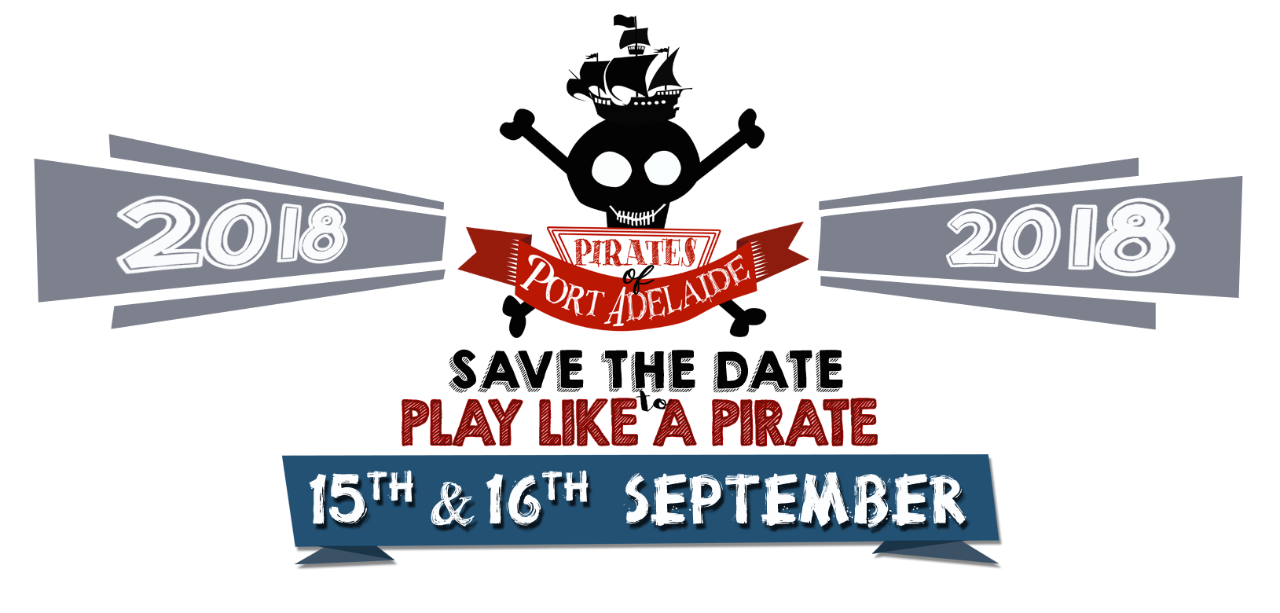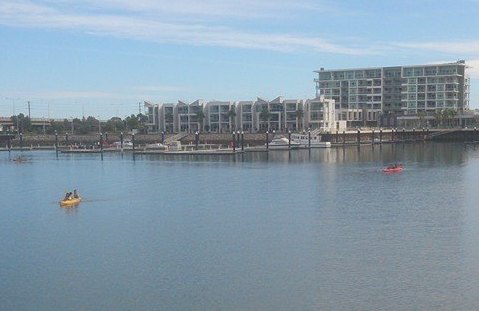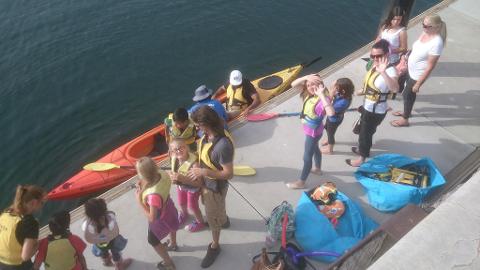 Duration: 60 Minutes (approx.)
Location: Port Adelaide, SA
Product code: Ptadel
Pirates of Port Adelaide Festival
Come join the Pirates of Port Adelaide Festival and really get into the mood by exploring the harbour by kayak, Hobie or standup paddle board. This festival is a fun weekend of fun for everyone with lots to see and do. We are featured in the "pirate map" distributed from event stalls throughout The Port over the weekend.
Adventure Kayaking will be running kayak hire and accompanied tours from 10am to 5pm both Saturday 22nd and Sunday 23rd of September. Receive a 50% discount by dressing in pirate costume or talking pirate to us!
We will have the kayaks ready, help you set up, and provide advice on best spots and safe kayaking-you then create your own pirate adventure! If you have young children or are young at heart you can join our expedition to "Adventure Island" and dig up pirate treasure!
The hire fee is for the kayak, Hobie or SUP board of your choice, paddles, buoyancy vests for a one hour session. We are only asking for a 50% payment up front ...if you dress like a pirate or talk pirate to us this is all you will pay!
The hire fee is for one hours use of the craft. This service includes some time assisting you in setting up the equipment and explaining essential safety and local area information. We recommend that you have had some prior kayaking experience but it is not essential. Due to legal reasons we cannot hire kayaks to persons under the age of 18 years unless accompanied by an adult.
We offer four types of muti-person kayaks.
Our 2-person kayaks are Dagger Trinidad sea kayaks which are efficient through the water, incredibly stable,and have rudders for steering. Best for 2 adult paddlers.
Our Family kayaks are high quality Prijon Cruisers Triple with 2 adult cockpits and a third suitable for a child of up to 10 years of age or two small children; some people take their dog! Very comfortable with rudder for steering.
The Drifter 2.5 person kayaks are H2O Safari Drifter II models suitable for 2 adults and a child up to 5 years or a dog! Perfect for introducing children to kayaking and the Port River Dolphins and exploring the sheltered waters of the harbour.

The Hobie Odyssey is a very comfortable sit on style kayak and can be seen here: Hobie Odyssey. Ideal for those who prefer the open style kayak or a high backrest. It is suitable for 2 adults and a young child(up to 5yrs) or small dog!

We offer sit in or sit on 1-person kayaks.
Our 1-person sit-in kayaks are comfortable and stable Wilderness System Tsanami 125 or similar.

Our 1-person sit on kayaks are comfortable and stable with a high, padded backrest. See: Tootega Sector 135
We have recently added a Hobie Mirage Drive pedalled kayaks to our fleet. These are ultimate high quality craft with ingenious pedal drives that take kayaking to a new high! See one in operation at: Hobie Tandem Island. The Hobie Island can be used by the whole family at once. The ultimate human powered water craft...you have your moving own private island! For the ultimate adventure these are worth the extra fee. Note the Hobie will not be supplied with a sail.
Our SUP boards have been selected to enable easy entry to the skills of this fun activity. The amazing Hobie Eclipse peddled SUP board is another option. A truely unique craft and so cool to use! See the Eclipse in action: click to see in action. It's wider than a paddleboard and its hull and handlebars are optimized for stability. Get ready for an extra-balanced ride.