Dolphin Sanctuary SUP Hire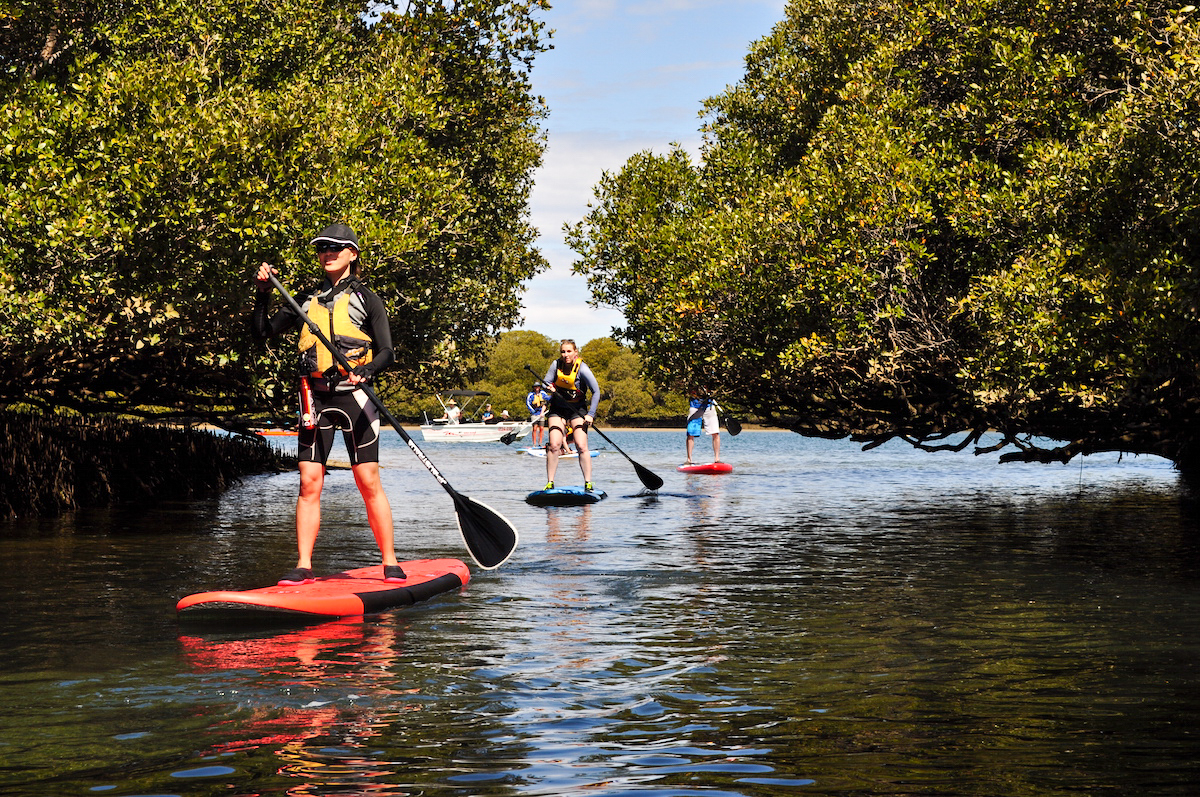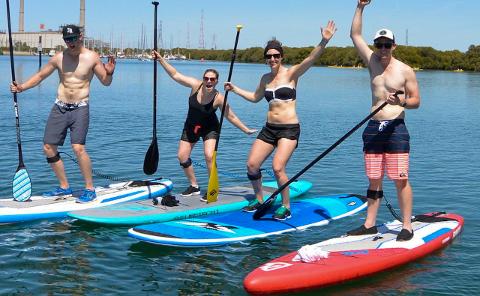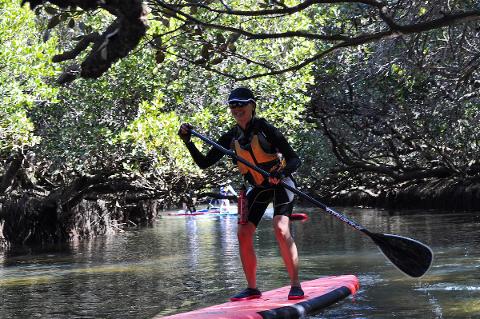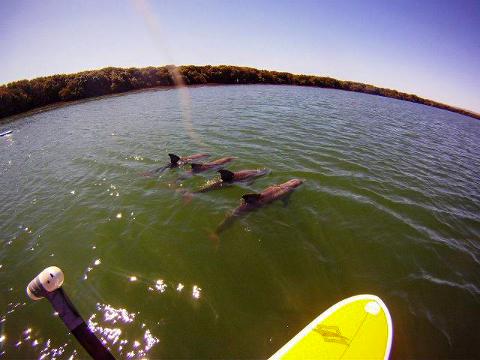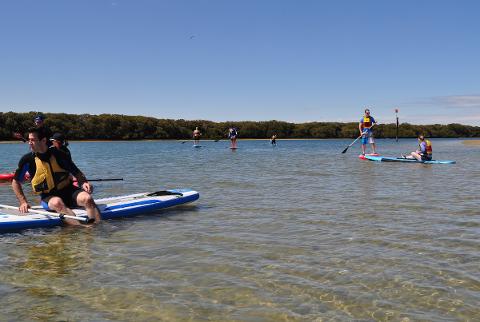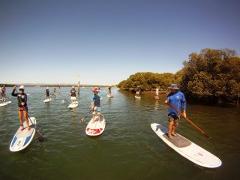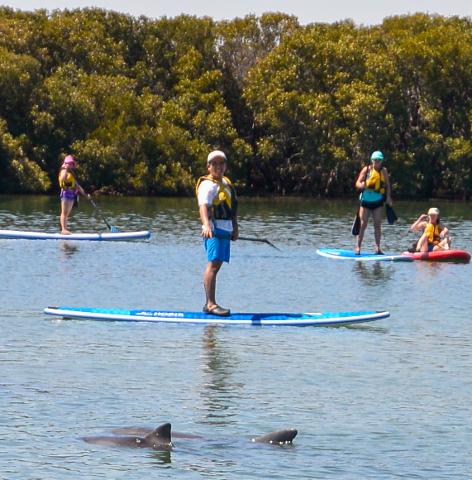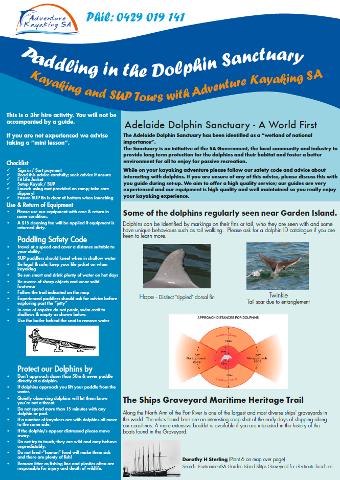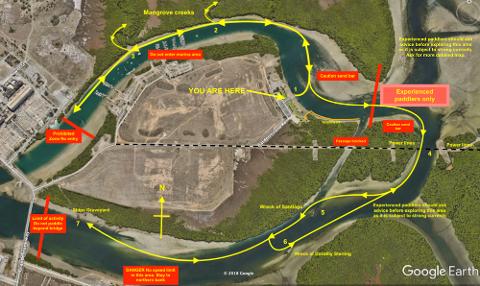 Duration: 3 Hours (approx.)
Product code: ADSSUP
Hire one of our Stand Up Paddle Boards!
Stand Up Paddle Boards (SUP) collection is located at Garden Island Boat Ramp and Reserve, Lot 204 Garden Island Road, Gillman (click to see location). Hire is for use in the Adelaide Dolphin Sanctuary and Ships Graveyard, the best location for paddling in Adelaide!
You can explore the beautiful mangrove creeks and Ships Graveyard Maritime Heritage Trail and search for dolphins with your family or friends. We will have the craft ready for you at the launch site, help you set up, supply a map and advice on best spots, and give instructions on safe paddling - you then create your own unique adventure!
We follow all COVID-19 regulations. Our equipment is thoroughly cleaned after each use. Paddle boards are a great way to socially isolate and get some exercise at the same time!
The hire fee here is for a SUP board, life vest and paddle for up to three hours use. The hire fee is $40 for a 3 hour hire.
SUP is suitable for active adults and children 8 years and over. Our boards are suitable for beginners up to approximately 100Kg weight. If you are near that limit, please call before booking.
OUR HIRE SERVICE
Our service includes some time for assisting in setting up and providing safety and local area information. If you are a novice paddler this could be 20 minutes.
If you have not paddled before you can book a mini-lesson and we will instruct you on the basic skills and essential safety guidelines.
We recommend inexperienced paddlers do not go to the Ships Graveyard.
Due to legal reasons we cannot hire to persons under the age of 18 years unless accompanied by an adult.
On certain days the Ships Graveyard may not be accessible due to the tide or weather conditions.
HOW TO BOOK
Bookings are essential and can be made right now using a VISA or MasterCard using our online booking system.
If the date you want is sold out you can go on a waiting list by completing all booking details. Your credit card won't be charged until we will get in touch if a SUPs becomes available and you are still wanting to hire.
Full details will be sent via email immediately once your booking is made. If you do not receive this, please contact us straight away.
Please review the details taking note of the date, starting time, location. Please check the terms and conditions also included. Please contact us if you have any questions about these details.
TERMS AND CONDITIONS
The terms and conditions of this service are provided as part of the booking process. Please read these carefully.
WHAT TO BRING:
• Clothing to suit the temperature of the day
• A shady hat and sunscreen
• Shoes/sandals that may get wet (bare feet or thongs are not suitable)
• Insect repellent
• Drink and snack
• A CAMERA/PHONE! We can supply a waterproof container.
THE EXACT LOCATION OF OUR KAYAKING AND SUP SERVICE
Garden Island Boat Ramp and Reserve, Lot 204 Garden Island Road, Gillman (click to see location). This is a public reserve; we are a mobile business and have no office at this location. Look for the Adventure Kayaking vehicles, lots of kayaks/SUP's and happy people!
GETTING TO GARDEN ISLAND
Most people drive out to Garden Island. Unfortunately, public transport doesn't travel to Garden Island. There are regular train and bus services to Port Adelaide and a taxi or Uber will be required to get from there to Garden Island.
FURTHER INFORMATION
If you have further questions, specific requirements or wanting to make a large group booking please call us on 08 8472 0922
Please note that rates are slightly higher for Sundays and Public Holidays.
We look forward to sharing a great paddling adventure with you, your family or friends!