Dolphin Sanctuary & Ships Graveyard 2/3 person kayak hire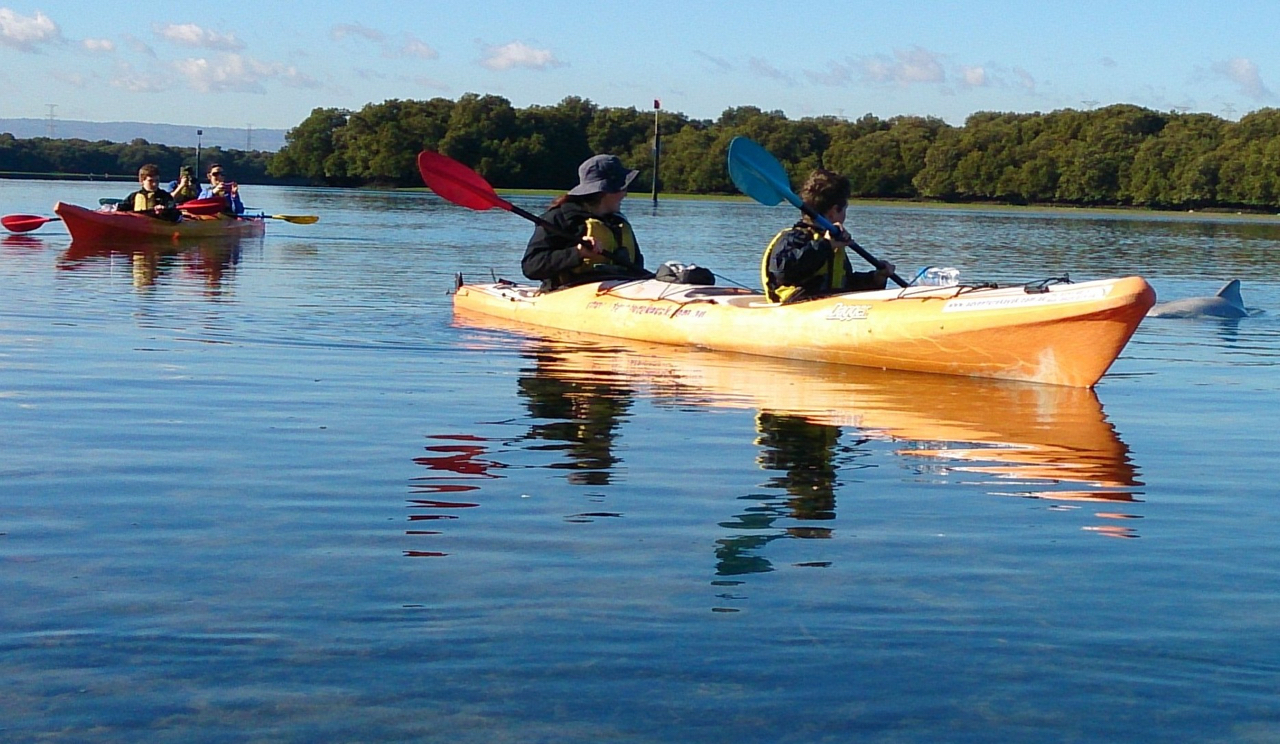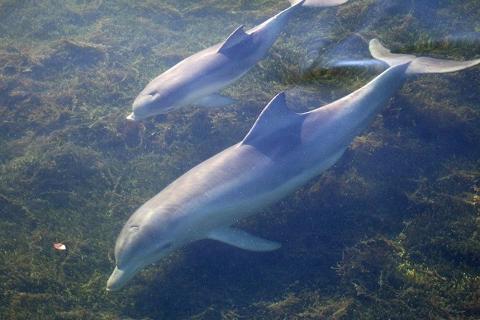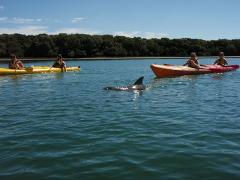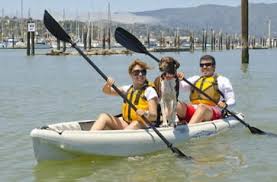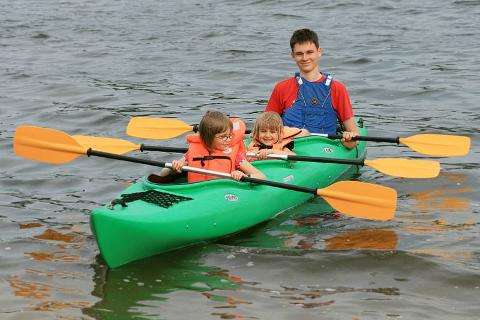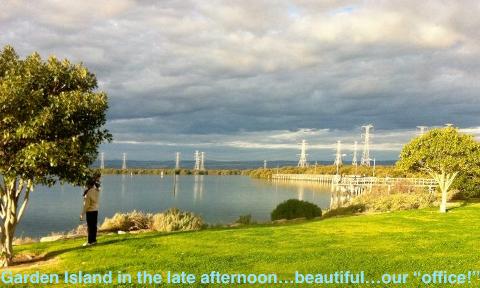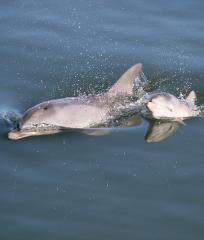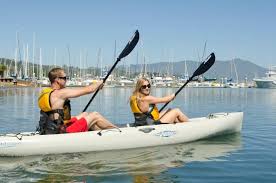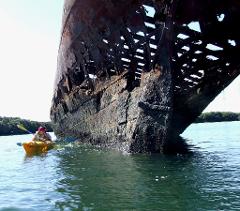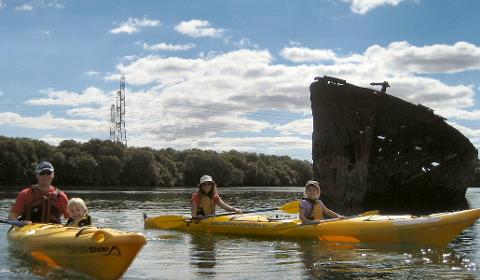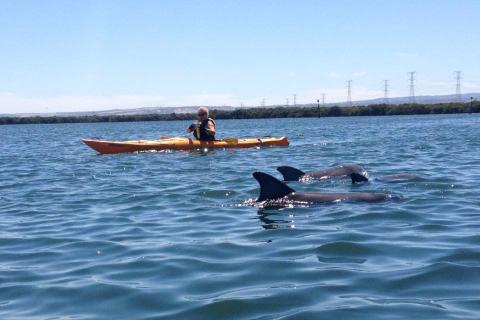 Durata: 3 Ore (aprox.)
Cod produs: ADSSG
We hire kayaks and SUPs from the Garden Island boat ramp in the Adelaide Dolphin Sanctuary and Ships Graveyard…the best location for paddling in Adelaide. You can search for dolphins, explore the beautiful mangrove creeks and Ships Graveyard Maritime Heritage Trail with your family or friends. We will have the craft ready for you at the launch site, help you set up, supply a map and advice on best spots and safe paddling-you then create your own unique adventure!
The hire fee here is for a 2 or 3-seater kayak, life vests for paddlers and 2 paddles for a three hour session beginning at the time indicated on the booking calendar. We generally run a 10am to 1pm session on weekdays and a 10am to 1pm and 1pm to 4pm sessions on weekends and peak periods. Other times may be available by negotiation.
The fees shown here are for the type of craft you are hiring-not per person. This service includes some time for assisting you in setting up the equipment and explaining essential safety and local area information. Depending on your experience this could be 10 to 30 minutes. We recommend that you've had some prior experience but it is not essential for most people. Due to legal reasons we cannot hire to persons under the age of 18 years unless accompanied by an adult.
We have limited numbers of each type of craft listed below. If the model you have requested is not available we will contact you to discuss using a different type.
Kayak models are explained below. Each can be seen by clicking the highlighted text.
The 1.5 person sit in kayaks are H2O Safari Drifter II models. These are no longer available for hire.
Our 2 person sit on kayaks are the Hobie Odyssey a very comfortable sit on style kayak. We have two of these craft only. Ideal for those who prefer the open style kayak or a high backrest. It is suitable for 2 adults and a small child(5yrs or younger) or dog as it has a small third seating position.
The 2 person sit in kayaks are the Dagger Trinidad, efficient through the water, incredibly stable, and have rudders for steering. These are the best two person kayaks on the market. This is the best option for adults, teens and older children.
The 2/3 person sit in kayak is the Prijon Cruiser it is the largest and most stable in our fleet. We have two of these craft only. It is for 2 adults, and an older child(up to 10yrs) all sharing the same kayak. No better craft to introduce your whole family to the fun of kayaking. This craft should be selected for family groups where two adults want to take a child with them in the same kayak.
BOOKINGS ESSENTIAL. Bookings can be made right now using our online booking system or with a credit card over the phone. If you have left it to the last minute you might be able to book on the day via phone. Call 0429019141. If the date you want is sold out you can go on a waiting list by completing all booking details, your credit card won't be charged and we will get in touch if kayaks become available.
Full details will be sent via email immediately once your booking is made. If you do not receive this please contact us straight away. Please review the details taking note of the starting time, location and transfer (if requested). Please check the terms and conditions also included. We will contact you by phone the day prior to your tour if any of the details change due to weather or other conditions. Please contact us if you will not be checking your phone or email or have any concerns about these details.
To the many international visitors we have please contact us 24 hours prior to your booking or when you arrive in Adelaide as we often have great difficulty with international numbers.
You will need to bring:
Clothing to suit the temperature of the day
a shady hat and sunscreen
shoes/sandals that may get wet(bare feet or thongs are not suitable)
insect repellent
drink and snack
A CAMERA! We can supply a waterproof container .
The following extras can also be added to your booking, follow the prompts during the booking process:
Transfer from the Port Adelaide Visitor Centre to Garden Island...the only way to come kayaking if you are relying on public transport!
A bottle of water
Find us at:
Garden Island Boat Ramp and Reserve, Lot 204 Garden Island Road, Gillman(click to see location). This is a public reserve; We are a mobile business and have no office at this location. Look for the Adventure Kayaking vehicles, lots of kayaks/SUP's and happy people! The Port Adelaide Visitor Centre, 66 Commercial Road Port Adelaide, will also supply a map if you call in on the way to to the kayaking. Check out what else is happening in The Port and make a day of it!
Getting to Garden Island:
Most people drive out to Garden Island. Unfortunately public transport doesn't travel to Garden Island. There are regular train and bus services to Port Adelaide and we can provide a transfer out to the kayaking and return for $10 per person...much cheaper than a taxi! However if you are a small group of 4 or more a taxi or Uber will be cheaper.
For the transfer we meet you at the Port Adelaide Visitor Centre, 66 Commercial Road, Port Adelaide (green flag bottom left of map) 15 minutes prior to the start of your tour. This location is about 10 minutes walk from the Port Adelaide train station; the bus stops very close to the Visitor Centre. Some delay may occur after your tour before transfer back to Pt Adelaide. Train & Bus timetable can be accessed at : www.adelaidemetro.com.au or download the Moovit app on iPhone or android. Please add this service when booking if required.
Please note
We hire our kayaks to people who have adequate skills, knowledge and experience to safely complete the activity. This does not necessarily mean that you have had a kayak lesson but that you are aware of the challenges of physical activity and exploring a natural area that is not supervised/managed. We limit where you can explore for your own safety and our management. If you do not follow our guidelines and experience difficulty we may not be able to assist in your rescue and as such you are primarily responsible for your own safety and welfare including self rescue. In extreme cases we will contact Emergency Services and supply what information we have to aid in your rescue.
Our equipment is of highest quality and in great condition and we ask that you look after it and return it in the same condition as supplied. We provide a briefing about safety, basic paddling and the local area as part of our hire service. Any abnormal damage, or loss of equipment will be charged to the hirer at replacement value (eg.some kayaks can be up to $4000AUS).
A security deposit of a credit card impression may be required to hire equipment. This will be destroyed upon satisfactory return of equipment. If the equipment is damaged, in a dirty condition or lost an appropriate fee determined by the AKSA representative on the day will be charged to the credit card.